Reservation & Retreat Cost Info
Our planned retreats and events are held throughout the year. Each retreat provides applicable details, including cost if applicable, and how to register for that retreat. Most retreats and events offered can be registered by calling 715-443-2236, emailing info@sarcenter.com, or signing up online using our online registration system you can access here.
Event & Retreat Programs
Divorce Recovery Workshop III – Healing My Love Relationship/Dating/Moving On
May 5
@
6:00 pm
–
May 7
@
1:00 pm
Presented by: Tanya Hielke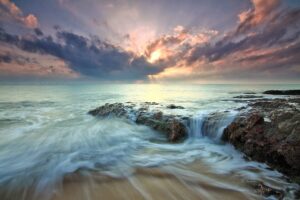 In this second retreat of this three-part series, adults will continue to learn skills needed to heal the grief and emotional pain associated with divorce. No one understands the emotional toll divorce places on another except the person going through the divorce. Deep sadness, anger, loneliness, and even physical pain are all part of the divorce process. Family and friends may have said to you, "the divorce is over, time to move on", or "there are plenty of fish in the sea." These statements, and others, are said because the person making the statement doesn't know how to respond to your grief. Much like a person who loses a loved one to death, we too experience the death of a relationship. Only divorced people don't receive cards, casseroles, or cash! And no one comes to visit to see how you are doing or if you need any help. There isn't a visitation to help us process the grief with a sea of friends and well wishers. Instead, we can be left feeling abandoned, ashamed, and alone.
"Guiding divorced adults through the process of healing past hurts and the deep pain associated with divorce has truly been a gift in my life. I watch adults transform as they discover a new way to live, a new way to look at themselves, family, and friends, and blossom into joyful and hope filled people whom God intended them to be."
If you are experiencing a divorce now or have been divorced for years and still hold onto old hurt and pain, this series is for you! Trust the process. It works! Your life will change and you will feel joy and hope once more.
Retreat Dates:
2-Feb 10-12, 2023 -Divorce Recovery Retreat II – Learning to Let Go, Living a Life of Peace
3-May 5-7, 2023 – Divorce Recovery Retreat III – Healing My Love Relationship/Dating/Moving On
Tanya Hielke is a 14 year veteran facilitator of divorce recovery workshops, retreats, and support groups. Tanya has an education in business and theology and has worked in both corporate positions as well as ministry. Tanya is a certified facilitator as well as a spiritual director and brings her own life experiences with divorce to the healing ministry that has been her passion these past 14 years.
Check-In: 3:00pm I Orientation: 5:45pm I Supper: 6:00pm I Departure: Sunday after Noon meal
Please see here for our Covid-19 guidelines
Cost $220 (per retreat)
If you are unable to attend due to financial obstacles, please contact us regarding payment plans or other options.
To register, call 715-443-2236, e-mail info@sarcenter.com, or click here.