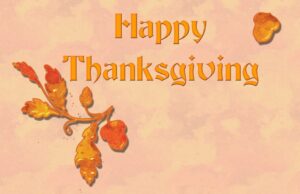 Thursday, November 24 - Happy Thanksgiving!!
All of us here at St. Anthony's wish you and yours a very Happy Thanksgiving, one filled with gratitude for the many gifts God has bestowed on us.
Monday Moment, November 21, 2022
Our Women's Retreat spent time this past weekend looking inward and connecting with the spirit within themselves. Through prayer, silence and reflection the connections were successful! And throughout this connection process these 'Soul Sisters' were created and will be companions as their journeys continue.
Monday Moment, November 14, 2022
How wonderful to be busy! We hosted three groups over this past weekend, just about filling the house and a fourth arrived last night! St. Anthony's is filled with prayer and fellowship, ahhhh. And amazingly we still have a well-stocked bookstore! Advent & Christmas deals can be found, as well as an assortment of newly received, locally made Beeswax Candles and Wooden Bowls! If you would like to stop in and shop the bookstore call the office (715-443-2236, Mon-Fri, 9am-5pm) to schedule a time!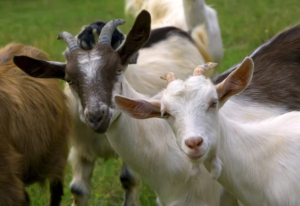 Throwback Thursday, November 9, 2022
In November 1933 the decision was made to get rid of the goat acquired in June 1932. Although having the benefit of a "walking garbage disposal" (especially at summer picnics) was appreciated, it turned out that the goat's "offending nasal sensibilities of the brethren" became the bigger priority. And on November 13, 1933 the unlucky goat was brought to the local harness maker.
a Thought for Tuesday, November 8, 2022
Let your first refuge always be to have recourse to Jesus Christ, to pray fervently... in this way, Jesus Christ will undoubtedly be in your midst, and like a true and good Master, He will enlighten and instruct you as to what you should do. - St. Angela Merici
Monday Moment, October 31, 2022
What a wonderful weekend! Three retreats filled St. Anthony's with prayer and fellowship: Regnum Christi Women, MOPS (Mothers of PreSchoolers) and Bread of Life Retreat. The Holy Spirit was here in abundance! Blessings to you on this All Hallows' Eve (All Saints' Eve) and All Souls Day on Wednesday!
Friday Fun Fact! October 28, 2022
St. Bonaventure, whose name comes from the Italian word for good luck, was the seventh Minister General of the Order of Friars Minor. He also served for a time as Bishop of Albano. He was declared a Doctor of the Church in 1588 by Pope Sixtus V. Bonaventure steered the Franciscans on a moderate and intellectual course that made them the most prominent order in the Catholic Church until the coming of the Jesuits. His theology was marked by an attempt completely to integrate faith and reason. He thought of Christ as the "one true master" who offers humans knowledge that begins in faith, is developed through rational understanding, and is perfected by mystical union with God. It is in honor of St. Bonaventure, one of the great Franciscan teachers, that we have chosen to rename the former Bookstore as Bonaventure Hall.
Saturday, October 22, 2022 - Our Newest Bookstore Volunteer!
Flat Friar may be familiar to some of you already, mostly from his cross-country adventures and his in-house shenanigans. Well, we finally found something he can help us with, so we put him to work. Flat Friar is our new Sales Associate in the Bookstore. He's kind of a quiet fellow, but sure does seem to enjoy the opportunity to see many of our guests. Be sure and stop by to say hello to Flat Friar next time you are here for retreat.
Throwback Thursday, October 20, 2022
What is old is becoming new again! The space that served as the Bookstore for more years than anyone remembers used to be known as the Aula (awl-ah), meaning large gathering space. In the seminarian days, this space served as classroom, auditorium, theater and TV studio. It does have a stage, although that may not have been obvious to the casual shopper (it was behind the yellow folding door). The space also originally included what is now the Art Room. Now that the Bookstore has moved to the front of the building, this space will once again become a large gathering space for retreat groups, and perhaps even theatrical productions!